ayble
High-quality modular display frame system
Key Features
Easy self-build, no tools required
Replace & update graphics with ease
Made in Germany
Straight and curved frames – no limits to design
Stylish visuals – includes 3D visuals and plans
Range of quality modular stand accessories
Adapt and reconfigure for each event
Logistics and install service available
10 Year Warranty
3D Plans & Drawings
Best Seller
Fast Setup
Lightweight
Quick Turnaround
Superior Quality
Travel Ready
---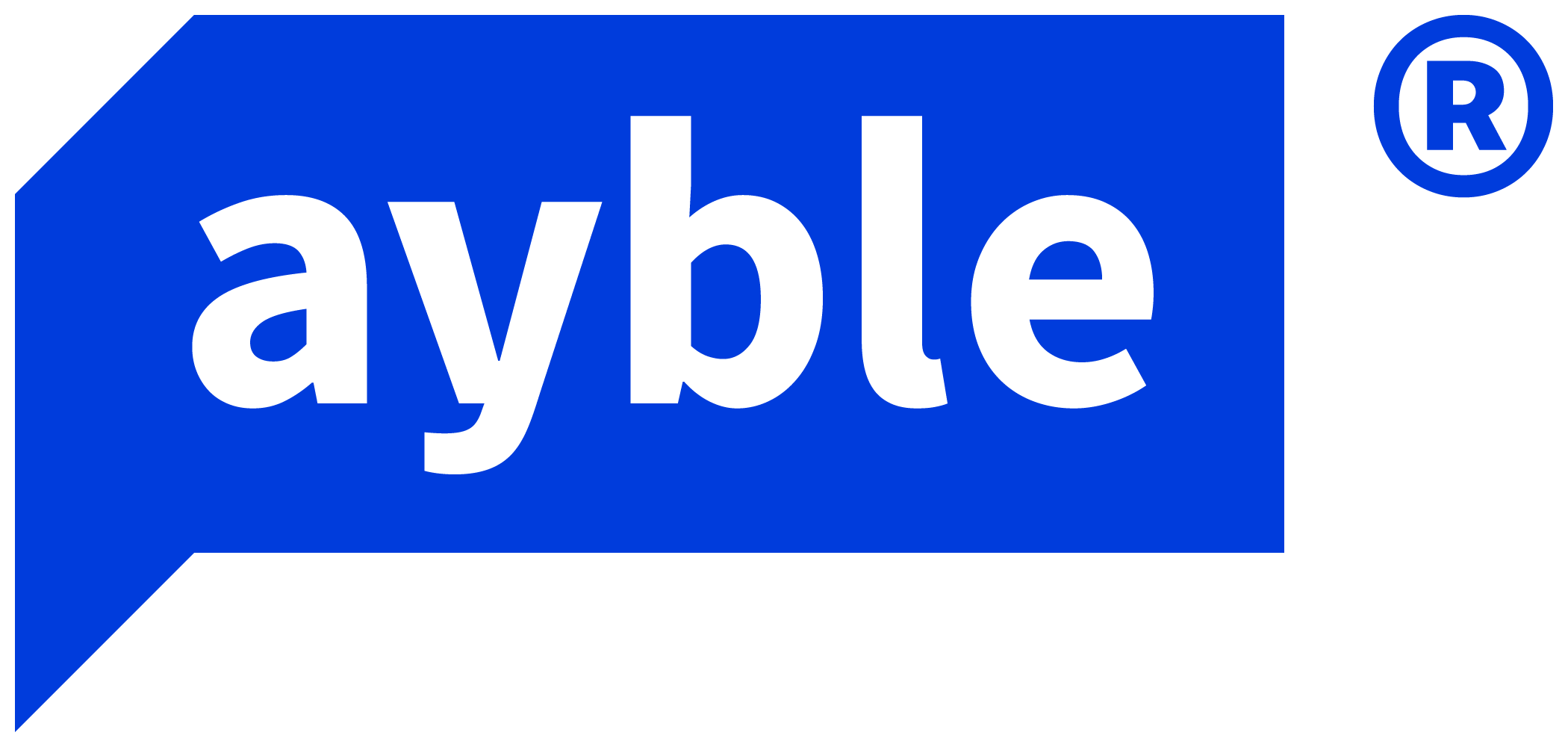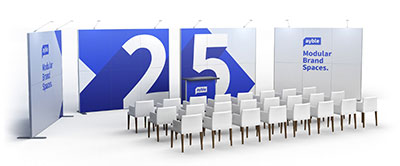 Our versatile modular display solution can be used for more than just trade shows. Learn more at the main ayble site.
Future Proof
ayble is a high-quality frame system that can be adapted in shape and size from event to event. A clean and smart design offers endless and versatile stand layouts. Curved or straight frames available in a range of sizes are linked together with two connectors per frame. Taking less than one minute to join each frame, an ayble exhibition stand or backdrop can be set up without the need for tools or any expert knowledge. A bespoke looking exhibition stand can be set by one or two people without any stress, but giving the impression that it has been done by a team of skilled technicians!
Simple or bespoke shapes – change from event to event
Durable but lightweight aluminium frames can be configured into almost any configuration. The durable framework is easy to handle and designed to be used over and over again. The modular and symmetrical nature of ayble enables small stand configurations to be grown into much large configurations over time. Maximise your event budget by adding frames and graphic panels over time to create many shapes and sizes to your event and trade fair stands, whilst investing in just one standard system. Frames are available in a range of sizes and even custom sizes if needed and available in a straight or curved shape.
Support from our team
As the UK distributor for ayble we are here to help you all the way. With an initial discussion of your requirements, we will put together a proposal for stand configurations that will meet the requirements of your events. We will work with you to identify the accessories and storage / transportation options that will work for you and your team. If your team want to transport and install your new ayble exhibition stand we can give you training and support, ensuring your team are comfortable with handling and assembling your new exhibition stand. Or if you want us to take care of logistics, installation and dismantling and storage – we can take care of all of this.
A system to meet all of your needs
Although ayble is a simple and easy to use system, it can be customised to give the impression of a bespoke exhibition stand. A range of accessories are available to customise your presence including top lighting, digital displays, doors for storage areas, wooden and slat panels, counters and backlit graphic panels. With manufacturing in Germany, bespoke sizes and even bespoke accessories can be produced.
---
The following downloads are available for this product…
---
---